Dana Bearce
1st – 3rd Grade: Math; 2nd & 3rd Grades: Group Time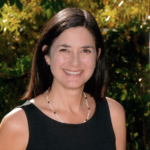 This is Dana's fourth year as a Bixby teacher and she is grateful to be a part of such a caring community. She became intrigued by the hallmarks of progressive education, especially discovery learning, during her graduate school experience at the University of Maryland Baltimore County where she earned a MA in Instructional Systems Development. Since then, she has focused on increasing her understanding of how children best learn math. She has continued to work on her own growth in this field through her positions as a public school math and science teacher in Maryland and Ohio, her work as a developmental math instructor at Columbus State Community College, and as a middle school math and science teacher at a small private school in Pittsburgh. Dana holds a Colorado Teacher License in Elementary Education, and she loves her current work with first, second, and third graders. She received her Bachelor's Degree in Journalism from the University of North Carolina at Chapel Hill. Dana enjoys road biking, cross-country skiing, reading and hiking. She and her husband, David, have two children, Caroline, 17, and Evie, 14.
Lizzy Carmichael
4th/5th Grade: Literacy; 5th Grade: Play
I love learning, and I love teaching.  I started my teaching career, working with preschoolers, while I was an undergrad at Stanford, where I fell in love with working with children, human development, research, and theories about how we learn.  Since graduating from college, I have taught in Taiwan, I have worked on the administrative side at the University of Chicago, and I have volunteered with adult literacy programs and mentoring programs for inner-city high school girls in Chicago.  These experiences, as well as research about the importance of early literacy, led me back to school.   In 2010 I earned my M.S. in Elementary Education from Northwestern University and have since taught in a progressive lab school in Chicago, as well as schools in Adams 12 and BVSD since setting into Boulder.  I truly love what I do and always feel so honored be part of a community of learners.
I am especially excited to get to know all of my students this year, to guide them through the many aspects of literacy development, and to be part of the wonderful Bixby community.  When I'm not teaching, I am running around and playing with my family (Liam, a second grader, and Logan, a kindergartener), enjoying the outdoors, and reading.
Kitty Cary
4th/5th Grade: Math; Handwriting/Keyboarding;
4th/5th Grade: Group Time

Kitty has been teaching at Bixby for 16 years and continues to learn every day. She holds both a Bachelor of Science Degree (1981) and a Colorado Teaching License (1988) from the University of Colorado at Boulder. She has been a substitute for both St.Vrain and Boulder Valley School Districts and was also a classroom teacher in BVSD. She has taught preschool – 6th grade. She is currently teaching 4th and 5th grade Math and continues to be inspired by the curiosity of her students and the beauty of mathematical language. In her free time, Kitty loves 4-wheel driving, hiking in the mountains, reading, gardening and spoiling her 6 month old grandson, Ace.
María Gamboa
1st-5th Grades: Spanish; 1st Grade: Handwriting
María Eugenia Gamboa Aldeco, or simply, María is originally from Mexico and Spanish is her mother tongue. Although her studies were in science at Texas A&M University, where she earned her Ph.D. in Chemistry, the past ten years she has been teaching Spanish while finishing a Specialization in Spanish Teaching at Universidad de Jaén, Spain. She has a Texan daughter and a Polish husband and in her free time she enjoys drawing, hiking and reading. María really enjoys teaching children because of their spontaneity and because it is simply fun!
Elizabeth Hubert
K-5th Director; After School and Summer Camp Director; 4th/5th Grades: Literacy and Group Time; Gifted & Talented Coordinator

Elizabeth knew at the age of four that she wanted to be a teacher. This both intrigued and irked her friends, which turned out to be great preparation for actually being a teacher. Elizabeth graduated from Boston University earning a Bachelor of Liberal Studies in English with a concentration in American Literature and a Master's of Education in Counseling with concentrations in lifespan development and systems psychology. She completed EdD coursework and clinical internships, but alas, not her dissertation. Along the way, she developed a research interest in the development of authentic esteem, and piloted one of the early questionnaires of Seligman and Duckworth on the role of optimism in learning and achievement. She also worked on a major research project looking at the role of reading in mathematical problem solving called Project PROBE; and she helped open the first office of Learning Services in one of BU's colleges. All through this time she was teaching: high school students, college freshman, and graduate students. It was this experience with students that brought theory and research to life in a most meaningful way, so when she moved to Colorado, she set about becoming a teacher here. She taught a variety of literature, writing, and communications courses during stints at Fairview (BVSD) and Horizon (Adams 12) high schools. Before coming to work at Bixby, Elizabeth was a Dean of Students and District Mentor in Adams 12, and she completed the Administrator Certification program at the University of Denver. One of her favorite aspects of her role at Bixby is being a teaching administrator who has the opportunity to work with kindergarteners and 5th graders everyday. What a joy! Elizabeth is the parent of Bixby graduate, Natalie, who is currently a student at The George Washington University in Washington, D.C. She and her artist/carpenter husband, Jonathan, are enjoying their new roles as "empty nesters," recently traveling to find great "dark sky" locations throughout the Rocky Mountain region, listening to any music they please, and diving into their reading piles to rediscover interests lost in the blur of parenting.
Colleen Johnson
1st-3rd Grades: Writing; 2nd & 3rd Grades: Handwriting; 1st Grade: Group Time; Bixby News

Originally from Naperville, Illinois, Colleen moved to Boulder in 2008 to attend the University of Colorado. She received a bachelor's degree in Humanities and completed the teaching licensure program. She has worked at Bixby School since 2010, starting in the after school program and summer camp. After completing her student teaching, she started substituting at Bixby. In 2013, she was hired to teach 1st and 2nd grade writing, and in 2014 she added 3rd grade writing to her schedule.
Mark Kalen
K-5th Associate Director; 1st-3rd Grades: Geography; 4th/5th Grades: History; 2nd & 3rd Grades: Group Time
Working with children took me by surprise back in 1978…I was waiting for an interview at the mental health center on Iris and Broadway (janitorial position–anything to get in the door), when a wild array of students and very happy teachers piled out of the adjoining building (it was Friday afternoon after all)! I followed the teachers back into Ruth Wood School and began volunteering there full-time for next six months. After four years as a special ed. aid, it was time to try my hand at higher education again (early childhood ed. at CU), but I needed at least part time work–that's when a want ad for Bixby preschool surfaced. After a few months of working with an amazing team of preschool teachers and attending weekly staff meetings geared towards teaching strategies and problem solving, I decided formal education couldn't touch what I was learning at Bixby. Except for a two year stint working in other schools, I've been at Bixby ever since! And a big part of the reason I'm still here is that every so often I get to switch up who and what I'm teaching, including the addition of being the Associate Director of the elementary school. A grand understatement is that there is always is so much more to learn, which demands that I adopt one of our key aspirations here–to foster a growth minded attitude…and so here I am still, teacher and student!
Lisa Manko
Kindergarten: Lead Teacher
Lisa has worked with children since the early 1990's. Graduating from Regis University in 2004, she also earned a teaching certificate in elementary education there. She was a Bixby preschool teacher for three years, leaving to stay home with her first child, Evan, who is now almost six years old. Returning to her teaching career, Lisa taught kindergarten for the past four years. She is thrilled to be back in the Bixby community, and eager for her second son, Levi, to begin preschool here in the near future.
Lisa believes it is important that every child recognizes and appreciates that he or she is unique, and has the capacity to accomplish goals through joyful learning and persistent effort. She looks forward to collaborating with Bixby parents and colleagues to create a welcoming, supportive kindergarten in the best Bixby tradition.
Robert MacKenzie
Facilities Director; 1st-5th Grades: Art
Kyle Shoemaker
K-5th Grades: Swim Instructor
Kathy Trauner
1st–5th Grades: Science; Student Council Advisor
Kathy's very excited to be back at Bixby for her third year, helping children tap into their innate sense of wonder. She loves watching her students explore and seek ways to satisfy their curiosity, while they learn the science concepts and processes required for a strong academic foundation. Kathy comes to teaching after a long, award-winning career in video and television. She has a B.S. from Cornell University with a biology concentration, and earned her Colorado teaching license through the Friends' School Teacher Preparation Program. She completed the Denver Museum of Nature and Science Inquiry Academy—a treasure trove of ideas and resources for inquiry-based teaching. When she's not investigating science with Bixby students, Kathy enjoys travel, reading, and hiking with her husband and dog. She's also known to revel in any moments she can steal with her three college-age kids.
Anna Walker
1st-3rd Grade: Reading
1st Grade: Group Time
Anna's appreciation of progressive education started during her days as a student at Friends' Seminary in New York City. She comes from a long line of teachers and "do-gooders." Intentionally following in their footsteps, Anna earned her M.S.Ed from The Bank Street College of Education, where she specialized in early childhood and special education. She taught 1st and 2nd grade at the Mary McDowell Friends School in Brooklyn, NY, where she also built a thriving practice as a reading tutor for students of all ages. Anna and her husband, Chad, have a son, a daughter, and an Arizona King Mountain snake named Pinky.
Nifer Weller
Preschool-5th Grades: Sports Instructor; Student Support; Gardening Coordinator
Nifer is in her 8th year here at Bixby. After graduating from Lawrence University, she served in the Peace Corps, teaching appropriate technology in Togo, West Africa. After returning to the US, she taught Outdoor Education, coached gymnastics and worked at several summer camps from Texas to Maine. Her love of travel and teaching a variety of activities remains. In addition to Sports classes, Nifer enjoys being a part of the elective program where she offers Etiquette, Nature Hikes, Improv, Gardening and Macrame. She is the parent of a busy Bixby graduate.
Danielle Hermon Wood
Elementary: Music Director; Preschool: Music Director; Marketing Assistant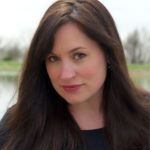 Danielle Hermon Wood has been involved in many different arenas of the entertainment world. She has performed as a backup singer for Sting in his SiriusXM Radio Concert and has performed leading roles with regional opera companies throughout the United States. She was a featured soloist in Japan and Singapore, and her voice was heard on commercials for Sprint/Nextel. Danielle received her Bachelor of Arts from Carnegie Mellon University and went on to earn a Master of Music Degree from The Manhattan School of Music. She has taught private voice and acting lessons for the past eleven years and conducted a children's choir for the JCC in Tenafly, NJ. Danielle is a member of the National Association of Teachers of Singing (NATS), the National Federation of Music Clubs (NFMC), and is on faculty at Dana V. Music where she teaches private voice and acting. She is also the Artistic Director for the Allenspark Performing Arts Company. Danielle is very thankful to be a part of the Bixby family and to share her excitement for music and theatre with Bixby children.
Do you have questions about Bixby's Elementary program or would you like take a tour? Use this form to get in touch!