Dana Bearce
1st – 3rd Grade: Math; 2nd & 3rd Grades: Group Time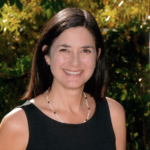 This is Dana's fourth year as a Bixby teacher and she is grateful to be a part of such a caring community. She became intrigued by the hallmarks of progressive education, especially discovery learning, during her graduate school experience at the University of Maryland Baltimore County where she earned a MA in Instructional Systems Development. Since then, she has focused on increasing her understanding of how children best learn math. She has continued to work on her own growth in this field through her positions as a public school math and science teacher in Maryland and Ohio, her work as a developmental math instructor at Columbus State Community College, and as a middle school math and science teacher at a small private school in Pittsburgh. Dana holds a Colorado Teacher License in Elementary Education, and she loves her current work with first, second, and third graders. She received her Bachelor's Degree in Journalism from the University of North Carolina at Chapel Hill. Dana enjoys road biking, cross-country skiing, reading and hiking. She and her husband, David, have two children, Caroline, 17, and Evie, 14.
Jill Beary
Kindergarten, 1st and 2nd grade science; STEAM coordinator
Jill is highly regarded at Bixby from her time teaching science and swimming at our school from 2001 – 2006. After moving to New York, Jill worked as the STEAM (science, technology, engineering, arts, and math) Coordinator and science teacher at Cathedral School of St. John the Divine in Manhattan. At Cathedral, Jill directed the implementation of a comprehensive integrated STEAM curriculum for kindergarten – 6 grade, including coding. Jill holds a BA in Psychology from Truman State University and MS in Elementary Education from Hunter College. Aside from Jill's excellent credentials, she embodies the Bixby philosophy and spirit, including a deep respect for children and an appreciation of how powerful discovery is for learning. Jill and her husband, Chris, have two children, the older of which will join Bixby as a preschooler.
Kitty Cary
4th/5th Grade: Math; Handwriting/Keyboarding;
4th/5th Grade: Group Time

Kitty has been teaching at Bixby for 16 years and continues to learn every day. She holds both a Bachelor of Science Degree (1981) and a Colorado Teaching License (1988) from the University of Colorado at Boulder. She has been a substitute for both St.Vrain and Boulder Valley School Districts and was also a classroom teacher in BVSD. She has taught preschool – 6th grade. She is currently teaching 4th and 5th grade Math and continues to be inspired by the curiosity of her students and the beauty of mathematical language. In her free time, Kitty loves 4-wheel driving, hiking in the mountains, reading, gardening and spoiling her 6 month old grandson, Ace.
Matt Elliott
Kindergarten assistant; after school program coordinator
Matt has been a member of the Bixby afterschool and summer staffs since 2014. After graduating from the University of Colorado – Boulder with a degree in Environmental Science this past winter, Matt left Bixby briefly, and then realized he wants to pursue a career in education. He became our Kindergarten assistant this spring, a role he will continue next year along with resuming his duties as our after-school program coordinator. Matt has interned at the Thorne Nature Center and Eco-Cycle. He is quite fluent in American Sign Language, and is a DJ with a broad knowledge of many musical genres.
Plett Gerardy
3rd, 4th, and 5th grade science; after school program staff
When our alumni heard that Plett was applying for our science opening, we received an outpouring of unsolicited letters describing the incredible impact she had on their lives. It was quite remarkable! Most famously during her time at Bixby, she developed and introduced the egg drop program in which young scientists competed with the professional science staff at NCAR to safely land an egg-laden craft launched off the iconic building. More recently, you may be familiar with Plett's work with rocketry at the CU Science Discovery program. After leaving Bixby, Plett was the founding science teacher and department chair at the George Bridge School. She has also done many workshops, projects, classes, and publications related to Mars exploration and expanding science offerings in local schools. Plett earned her degree in Biological Science at Colorado State University, and did graduate work in Astronomy. In addition to teaching science during the school day, Plett will join our after-school program so that three times each week she will have the time and space to engage in extended projects that will spark curiosity and inspire a love of science in the students who participate.
Elizabeth Hubert
K-5th Director; After School and Summer Camp Director; 4th/5th Grades: Literacy and Group Time; Gifted & Talented Coordinator

Elizabeth knew at the age of four that she wanted to be a teacher. This both intrigued and irked her friends, which turned out to be great preparation for actually being a teacher. Elizabeth graduated from Boston University earning a Bachelor of Liberal Studies in English with a concentration in American Literature and a Master's of Education in Counseling with concentrations in lifespan development and systems psychology. She completed EdD coursework and clinical internships, but alas, not her dissertation. Along the way, she developed a research interest in the development of authentic esteem, and piloted one of the early questionnaires of Seligman and Duckworth on the role of optimism in learning and achievement. She also worked on a major research project looking at the role of reading in mathematical problem solving called Project PROBE; and she helped open the first office of Learning Services in one of BU's colleges. All through this time she was teaching: high school students, college freshman, and graduate students. It was this experience with students that brought theory and research to life in a most meaningful way, so when she moved to Colorado, she set about becoming a teacher here. She taught a variety of literature, writing, and communications courses during stints at Fairview (BVSD) and Horizon (Adams 12) high schools. Before coming to work at Bixby, Elizabeth was a Dean of Students and District Mentor in Adams 12, and she completed the Administrator Certification program at the University of Denver. One of her favorite aspects of her role at Bixby is being a teaching administrator who has the opportunity to work with kindergarteners and 5th graders everyday. What a joy! Elizabeth is the parent of Bixby graduate, Natalie, who is currently a student at The George Washington University in Washington, D.C. She and her artist/carpenter husband, Jonathan, are enjoying their new roles as "empty nesters," recently traveling to find great "dark sky" locations throughout the Rocky Mountain region, listening to any music they please, and diving into their reading piles to rediscover interests lost in the blur of parenting.
Lynn Jackson
4th and 5th grade literacy
Lynn joins us after many years as a teacher and educational leader in a variety of elementary and middle school settings. Her deep knowledge of pedagogy, clear enjoyment of children and expertise in individualization make her the perfect fit for us. However, her reasons for wanting to join our staff are equally compelling, "…I wanted to be in a more connected, simpler [less bureaucratic], smaller place. Then, when I read the Welcome letter by John Suitor [on the website] I saw the word "joy" and I was hooked." Lynn earned her BS degree at Cornell University and her MEd in Elementary Education at the University of Massachusetts, Amherst. A lifelong learner, Lynn has taken post-graduate courses at various times throughout her career, and earned not one but two National Board for Professional Teaching certificates. She is already reading new books she thinks our students will enjoy, and looks forward to the work of creating "wild readers." Lizzy Carmichael, who taught 4th/5th grade Literacy last year, has accepted a position at Emerald Elementary in Broomfield.
Colleen Johnson
1st-3rd Grades: Writing; Bixby News; Marketing Assistant

Originally from Naperville, Illinois, Colleen moved to Boulder in 2008 to attend the University of Colorado. She received a bachelor's degree in Humanities and completed the teaching licensure program. She has worked at Bixby School since 2010, starting in the after school program and summer camp. After completing her student teaching, she started substituting at Bixby. In 2013, she was hired to teach 1st and 2nd grade writing, and in 2014 she added 3rd grade writing to her schedule.
Mark Kalen
K-5th Associate Director; 1st-3rd Grades: Geography; 4th/5th Grades: History; 2nd & 3rd Grades: Group Time
Working with children took me by surprise back in 1978…I was waiting for an interview at the mental health center on Iris and Broadway (janitorial position–anything to get in the door), when a wild array of students and very happy teachers piled out of the adjoining building (it was Friday afternoon after all)! I followed the teachers back into Ruth Wood School and began volunteering there full-time for next six months. After four years as a special ed. aid, it was time to try my hand at higher education again (early childhood ed. at CU), but I needed at least part time work–that's when a want ad for Bixby preschool surfaced. After a few months of working with an amazing team of preschool teachers and attending weekly staff meetings geared towards teaching strategies and problem solving, I decided formal education couldn't touch what I was learning at Bixby. Except for a two year stint working in other schools, I've been at Bixby ever since! And a big part of the reason I'm still here is that every so often I get to switch up who and what I'm teaching, including the addition of being the Associate Director of the elementary school. A grand understatement is that there is always is so much more to learn, which demands that I adopt one of our key aspirations here–to foster a growth minded attitude…and so here I am still, teacher and student!
Nina Michelson Kassin
1st – 5th Spanish

Nina is from a bilingual family and has been speaking Spanish since childhood. After completing her degree at CU Boulder in Psychology and Spanish, she went to the University of Denver and completed their Teacher Certification Program. She has also studied numerous summers at the Universidad Internacional in Cuernavca, Mexico and the ILISA Institute for Spanish Studies in San Jose, Costa Rica as well as the TPR (Total Physical Response) language teaching pedagogy. Her previous teaching experiences include the Bridge School and the (former) Rocky Mountain School for the Gifted and Talented in Boulder. She has recently been involved with the Denver International School. Nina's daughter, Ariella, will be joining us in after being a student at DIS last year. We are excited to welcome Nina to our staff and the whole Michelson Kassin family to our community.
Lisa Manko
Kindergarten: Lead Teacher
Lisa has worked with children since the early 1990's. Graduating from Regis University in 2004, she also earned a teaching certificate in elementary education there. She was a Bixby preschool teacher for three years, leaving to stay home with her first child, Evan, who is now almost six years old. Returning to her teaching career, Lisa taught kindergarten for the past four years. She is thrilled to be back in the Bixby community, and eager for her second son, Levi, to begin preschool here in the near future.
Lisa believes it is important that every child recognizes and appreciates that he or she is unique, and has the capacity to accomplish goals through joyful learning and persistent effort. She looks forward to collaborating with Bixby parents and colleagues to create a welcoming, supportive kindergarten in the best Bixby tradition.
Robert MacKenzie
Facilities Director; 1st-5th Grades: Art
Allyson Rosenbloom
Elementary: 4th and 5th grade math assistant and curriculum writer

Allyson joined Bixby in 2010 teaching 1st and 2nd grade math. She, Dana, and Kitty were the last teachers who worked with our founder, Bart, who created Bixby Math, to understand not only the content but also the process of teaching math the Bixby way. Allyson left in 2013 to start her family, and now is excited to return to be a math assistant with Kitty and to begin the work of turning Bart's many amazing writings and problem sets, which we still use, into a documented curriculum. We'll share more about Allyson's work this year as we get her schedule solidified. Allyson earned her BS in Communication Sciences & Disorders at the University of Florida and her MA in Education at the University of Colorado – Denver.
Kyle Shoemaker
K-5th Grades: Swim Instructor
Anna Walker
1st-3rd Grade: Reading
1st Grade: Group Time
Anna's appreciation of progressive education started during her days as a student at Friends' Seminary in New York City. She comes from a long line of teachers and "do-gooders." Intentionally following in their footsteps, Anna earned her M.S.Ed from The Bank Street College of Education, where she specialized in early childhood and special education. She taught 1st and 2nd grade at the Mary McDowell Friends School in Brooklyn, NY, where she also built a thriving practice as a reading tutor for students of all ages. Anna and her husband, Chad, have a son, a daughter, and an Arizona King Mountain snake named Pinky.
Nifer Weller
Preschool-5th Grades: Sports Instructor; Student Support; Gardening Coordinator
Nifer is in her 9th year here at Bixby. After graduating from Lawrence University, she served in the Peace Corps, teaching appropriate technology in Togo, West Africa. After returning to the US, she taught Outdoor Education, coached gymnastics and worked at several summer camps from Texas to Maine. Her love of travel and teaching a variety of activities remains. In addition to Sports classes, Nifer enjoys being a part of the elective program where she offers Etiquette, Nature Hikes, Improv, Gardening and Macrame. She is the parent of a busy Bixby graduate.
Danielle Hermon Wood
Elementary: Music Director; Preschool: Music Director; Marketing Assistant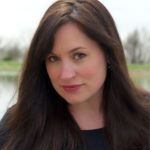 Danielle Hermon Wood has been involved in many different arenas of the entertainment world. She has performed as a backup singer for Sting in his SiriusXM Radio Concert and has performed leading roles with regional opera companies throughout the United States. She was a featured soloist in Japan and Singapore, and her voice was heard on commercials for Sprint/Nextel. Danielle received her Bachelor of Arts from Carnegie Mellon University and went on to earn a Master of Music Degree from The Manhattan School of Music. This past summer, Danielle was nominated for a Colorado Theatre Guild's Henry Award for Outstanding Actress in a Musical. Danielle is a member of the National Association of Teachers of Singing (NATS), the National Federation of Music Clubs (NFMC), and is on faculty at Dana V. Music where she teaches private voice and acting. Danielle is very thankful to be a part of the Bixby family and to share her excitement for music and theater with Bixby children.
Do you have questions about Bixby's Elementary program or would you like take a tour? Use this form to get in touch!