Beth Heller Suitor
Head of School
Beth was born into a family of educators, growing up in a small town where three of her aunts were teachers, her cousin was the school principal, and grandfather and mother served on the school board. (Needless to say, she got away with nothing!) With a profound belief that education is the best means of creating a better future for humanity, Beth feels honored to work with children, families, and teachers each day.
Most recently, Beth has been the owner and CEO of Heller Consulting, working with schools in the areas of: executive coaching, board development, strategic planning, fundraising, culture, and sustainability. Prior to that, Beth was Head of School at Montessori School of Evergreen from 2007-2015, having been Assistant Head of School from 2005-2007 and taking over from a founding head who had been at MSE for 30 years. In Beth's time at MSE, the school gained dual accreditation from Association of Colorado Independent Schools (ACIS) and American Montessori Society (AMS), transitioned to a non-profit, started a thriving culture of philanthropy, added a toddler program, and created innovative advances in entrepreneurship, teacher compensation, and high school placement. In addition to her experience as a school administrator, Beth has worked as a researcher at Erickson Institute in Chicago, as the Site Director of the Boys and Girls Club, as well as an early childhood teacher.
Beth earned a bachelor of arts degree in History (magna cum laude and awarded History Student of the Year) from the University of Colorado, a master of arts degree in Social Science from the University of Chicago, and her AMS Primary Teaching Credential at the Montessori Education Center of the Rockies. She has served on the ACIS Board of Directors where she chaired the Membership Committee, and also on the Governance Board of the Stuart Women's Club.
Always considering herself first and foremost a teacher, Beth loves empowering children and adults in their growth. Beth is married to John Suitor, II, and has a clever 10-year old daughter named Eva. Experiencing wonder through Eva's eyes, traveling, trying new things, reading, running, cooking, hiking, and spending time in nature complete Beth's life.
Patricia Jarvis
Admissions & Marketing Director; Alumni Development
Patricia has a diverse background in education. She has been part of independent program evaluations in the areas of curriculum and instruction and small school community development projects in Colorado, Arizona, Washington, and North Carolina. While her training in Educational Leadership (Ph.D., 2002) led her initially to university settings at Arizona State University and the University of Washington, she quickly discovered that the world of independent schools and innovative small schools was her passion. She has used her training and experiences in schools to bridge the gap between theory and practice when it comes to school programming and in her daily work with children and families in school communities. She has worked as an instructor in mathematics (K-5) in both public and private school settings and as a foreign language instructor in K-12 and higher education. She has taken students abroad to study foreign language and culture in Germany as a summer instructor for the study abroad program at Arizona State University. After the 10 years of independent work as parent educator, mathematics workshop provider for early childhood educators and as founder of her KinderSmart and ExploreLearn consulting organizations, Patricia has found that the most rewarding aspects of education lie in working with small independent school communities. As a resident of Boulder since 2008, Patricia has thoroughly enjoyed connecting with parent and educator communities here through Boulder Journey School, Parenting Place, the Hawkins Center and in her consulting practice with independent program providers. She enjoys identifying strategies to collaborate with families, schools and the broader community to help match a student with their best fit school and to build robust school communities through collaborative school leadership. The role of Admissions Director at Bixby School is in more than one way a dream come true! Patricia has a passion for children and for teaching and learning; helping families in their education journeys and seeing children thrive over time is what makes working at Bixby School alongside incredibly dedicated teachers, engaged parents and in a community with a long history of program excellence especially rewarding. Patricia's interests outside of school are reading, traveling, cross country skiing, hiking, her family, good food and good friends.
Elizabeth Hubert
K-5th Director; After School and Summer Camp Director; 4th/5th Grade: Literacy and Group Time; Gifted & Talented Coordinator
Elizabeth knew at the age of four that she wanted to be a teacher. This both intrigued and irked her friends, which turned out to be great preparation for actually being a teacher. Elizabeth graduated from Boston University earning a Bachelor of Liberal Studies in English with a concentration in American Literature and a Master's of Education in Counseling with concentrations in lifespan development and systems psychology. She completed EdD coursework and clinical internships, but alas, not her dissertation. Along the way, she developed a research interest in the development of authentic esteem, and piloted one of the early questionnaires of Seligman and Duckworth on the role of optimism in learning and achievement. She also worked on a major research project looking at the role of reading in mathematical problem solving called Project PROBE; and she helped open the first office of Learning Services in one of BU's colleges. All through this time she was teaching: high school students, college freshman, and graduate students. It was this experience with students that brought theory and research to life in a most meaningful way, so when she moved to Colorado, she set about becoming a teacher here. She taught a variety of literature, writing, and communications courses during stints at Fairview (BVSD) and Horizon (Adams 12) high schools. Before coming to work at Bixby, Elizabeth was a Dean of Students and District Mentor in Adams 12, and she completed the Administrator Certification program at the University of Denver. One of her favorite aspects of her role at Bixby is being a teaching administrator who has the opportunity to work with kindergarteners and 5th graders everyday. What a joy! Elizabeth is the parent of Bixby graduate, Natalie, who is currently a student at The George Washington University in Washington, D.C. She and her artist/carpenter husband, Jonathan, are enjoying their new roles as "empty nesters," recently traveling to find great "dark sky" locations throughout the Rocky Mountain region, listening to any music they please, and diving into their reading piles to rediscover interests lost in the blur of parenting.
Mark Kalen
K-5th Associate Director; 1st-3rd Grade: Geography ; 4th/5th Grade: History; 2nd & 3rd Grade: Group Time
Working with children took me by surprise back in 1978…I was waiting for an interview at the mental health center on Iris and Broadway (janitorial position–anything to get in the door), when a wild array of students and very happy teachers piled out of the adjoining building (it was Friday afternoon after all)! I followed the teachers back into Ruth Wood School and began volunteering there full-time for next six months. After four years as a special ed. aid, it was time to try my hand at higher education again (early childhood ed. at CU), but I needed at least part time work–that's when a want ad for Bixby preschool surfaced. After a few months of working with an amazing team of preschool teachers and attending weekly staff meetings geared towards teaching strategies and problem solving, I decided formal education couldn't touch what I was learning at Bixby. Except for a two year stint working in other schools, I've been at Bixby ever since! And a big part of the reason I'm still here is that every so often I get to switch up who and what I'm teaching, including the addition of being the Associate Director of the elementary school. A grand understatement is that there is always is so much more to learn, which demands that I adopt one of our key aspirations here–to foster a growth minded attitude…and so here I am still, teacher and student.
Emily Armiak
Preschool: Director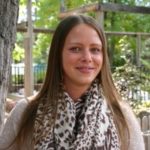 Originally from Bloomfield Hills, Michigan, Emily moved to Boulder in 1999 to attend the University of Colorado at Boulder. She received her bachelor's degree in Psychology in 2003 and is a lifetime member of the Psi Chi Honor Society. In August of 2003 Emily joined the Bixby community as a Preschool Teacher. From 2007-2011 she held the title of Head Teacher. Since 2011 Emily has served as the Preschool Director. Emily holds a Large Center Director Certification from the state of Colorado and is a comprehensive member of the National Association for the Education of Young Children (NAEYC). Emily has a deep understanding and connection to how young children thrive in the preschool environment and works diligently to instill that in the individualized curriculum she creates with her teaching staff. Emily's passion, honesty, and kindness are reflective of the energy each child brings to the classroom each day. In her free time Emily enjoys riding her horses, hiking, cooking, shopping, and spending time with friends and family.
Robert MacKenzie
Facilities Director; 1st-5th Grades: Art
Cindy Benson
Office Administrator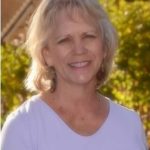 Cindy Benson is a mainstay at Bixby, having served as Office Administrator for 17 years. Often a parent's first contact with Bixby, she reflects the school's culture through her warmth and professionalism. Cindy's adept office skills, knowledge of the inner workings at Bixby, passion for working with children, and commitment to the mission statement and core beliefs, make her an invaluable asset to the staff and students.

Amanda Williams
Amanda Williams
Head Chef

Amanda is a professionally-trained chef who joins the Bixby School after a stint in the private sector. She is incredibly excited to be back doing what she loves the most, preparing healthy and delicious meals for smiling and appreciative faces.
Amanda has been an executive chef in regions of the New York/New Jersey area (where she's originally from), California and Colorado. Amanda has fully embraced the farm-to-table and sustainability movements and very much enjoys using ingredients straight from her garden.
Amanda also enjoys the many extracurricular activities that Colorado has to offer, including hiking, attending outdoor concerts and festivals, as well as art and theater shows. She is also a fervent animal lover who enjoys spending time with her husband Kyle, playing with her new puppy (a Viszla, Coon Hound mix named William) and curling up with a good book and her two cats. She also started her concierge company Hush Hush this past summer.
Lynne Costain
After School Staff
Matt Elliot
Matt Elliott
After School Coordinator 

Matt has been involved with the Bixby After Care Program since Spring of 2014. He is currently studying at CU in the field of Environmental Studies. Matt is originally from Aurora, Colorado where he had his first working experience being a leader at Dakota Valley Elementary in the Cherry Creek Schools. During Matt's free time he enjoys watching hockey and mixing records.
Do you have questions about Bixby or would you like take a tour? Use this form to get in touch!