Find Your Adventures at Bixby Summer Camp!
Stay tuned for more information about our 2018 preschool and elementary summer camp!
We can't wait to have you with us for weeks of fun, exploration and play time!
Our Bixby Summer Camp is a play-based camp with weekly themes provided by our amazing community partners. This year's themes are grouped into these areas: Cultural Explorations, STEM, and Movement.
A typical camp day:
9:00 a.m. – Arrival and initial time to meet with friends and start our day
9:30-lunch – Theme-work in small groups with our community partner (organized by interest area and/or developmental stage/age)
LUNCH – Time to enjoy a home-cooked meal together!
Afternoon – Swimming (4 days a week), playing, outside/inside and time to make new friends!
Camp Rates: Please see our camp day and full-day pricing. Camp day and extended day options are available!
ELIGIBILITY
The Bixby Elementary (K-6) Summer Camp is open to:
Children that will be in grades Kindergarten-6th for the 2018-19 school year, regardless of attendance at Bixby.
The Bixby Preschool Summer Camp is open to:
All current preschool students.
Any new preschool student that will be registering for the 2018-19 school year. We do not accept preschool students for the summer program only; it is too short a time for the age to transition completely.

Past Events › PreK-6th Summer Program
Events List Navigation
June 2017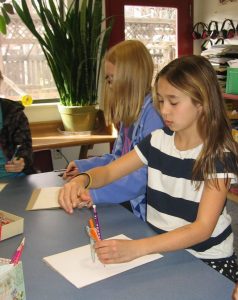 Madeline Ruiz from LIttle Master Builders will lead the campers on a week of exploration in engineering and architecture using LEGOs to build bridges, buildings, and whatever else they can dream up!
Find out more about Little Master Builders on their Facebook page.
Find out more »
July 2017
August 2017
+ Export Events