Each time I give a tour to a prospective family, I try to leave Lower Yard for the end.  To me, Lower and Preschool Yards reflect so much about our school and how a family responds to these areas can provide insight into whether our program is one that resonates with a family's priorities and values.   Lower and Preschool Yard are important for many reasons. One of the most important reasons is that they provide a tangible and immediate opportunity to observe so many of the characteristics that we know matter for kids' development.  How cautious are they in approaching a higher climb? Are they paying attention to others and being careful to avoid bumping into them? Can they anticipate the next 3 moves, and how to get back down? Are they getting strong enough to try a new move?  All of these provide insights into kids' developing sense of risk taking, metacognition, care for self, care for others, strategic thinking, strength and coordination and so much more.  Often we can observe kids demonstrate these areas of themselves in ways that may not be as readily visible in the classroom.  Seeing kids engage in this "outdoor classroom" offers a richer and deeper view into who each child is as a person.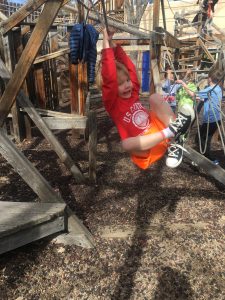 Another part of these areas that makes them so special is how they embody our school's mission and history.  As Mark explained at our last Assembly, these yards were built by Bart, our co-founder, over many years.  Rather than construct a large area all at once, the yards started out as simple structures with a few places to climb and swing.  As he and Pat watched the kids use the areas and noticed what they enjoyed and what they were ready for next, they added onto the structures in response. Repairing these structures built out of love and careful observation feels very much like preserving the experience of  hundreds of children who have co-created them over the years.  In honor of this history, Robert wisely decided that the current repair process should replace the core structures but leave some "space" for current students to direct additional build-out based on how they use them today.  This weekend, Mark will lead the process of installing the many ropes that are an important part of how the structures are used. The result will be the same yard, with the same core structures, but with the promise of new adventures as we watch students explore.  As was true with the original Lower and Preschool Yard structures, we will design and build in response to our careful observation and attention to students.  Taking kids seriously, attending to their whole selves, and responding to who they are and what they see is possible is one of the aspects of Bixby that defines our school.
Daily outside play is a central part of our program at Bixby School.   We are fortunate to have access to the expansive outdoor play areas, both on our property as well as within walking distance (e.g. Bridgewalk Pond, Buffalo Ranch, Tantra Park and more).  Our founders understood the importance of physical movement and play, and the value of being outdoors.  As Dr. Claire McCarthy explains in a blog post Harvard Medical School Publishing, not only are there important benefits to this daily outdoor play but also rising threats in our culture to its access. (See "6 Reasons Children Need to Play Outside") While much has changed since Bixby started in 1970, extensive opportunities for play and physical challenge have remained important cornerstones of our school.
You can view Mark's assembly presentation here, and some images of Lower and Preschool Yards over the years here.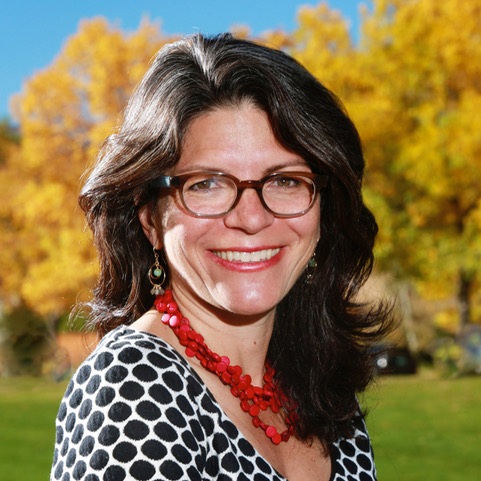 Nina Lopez
Head of School