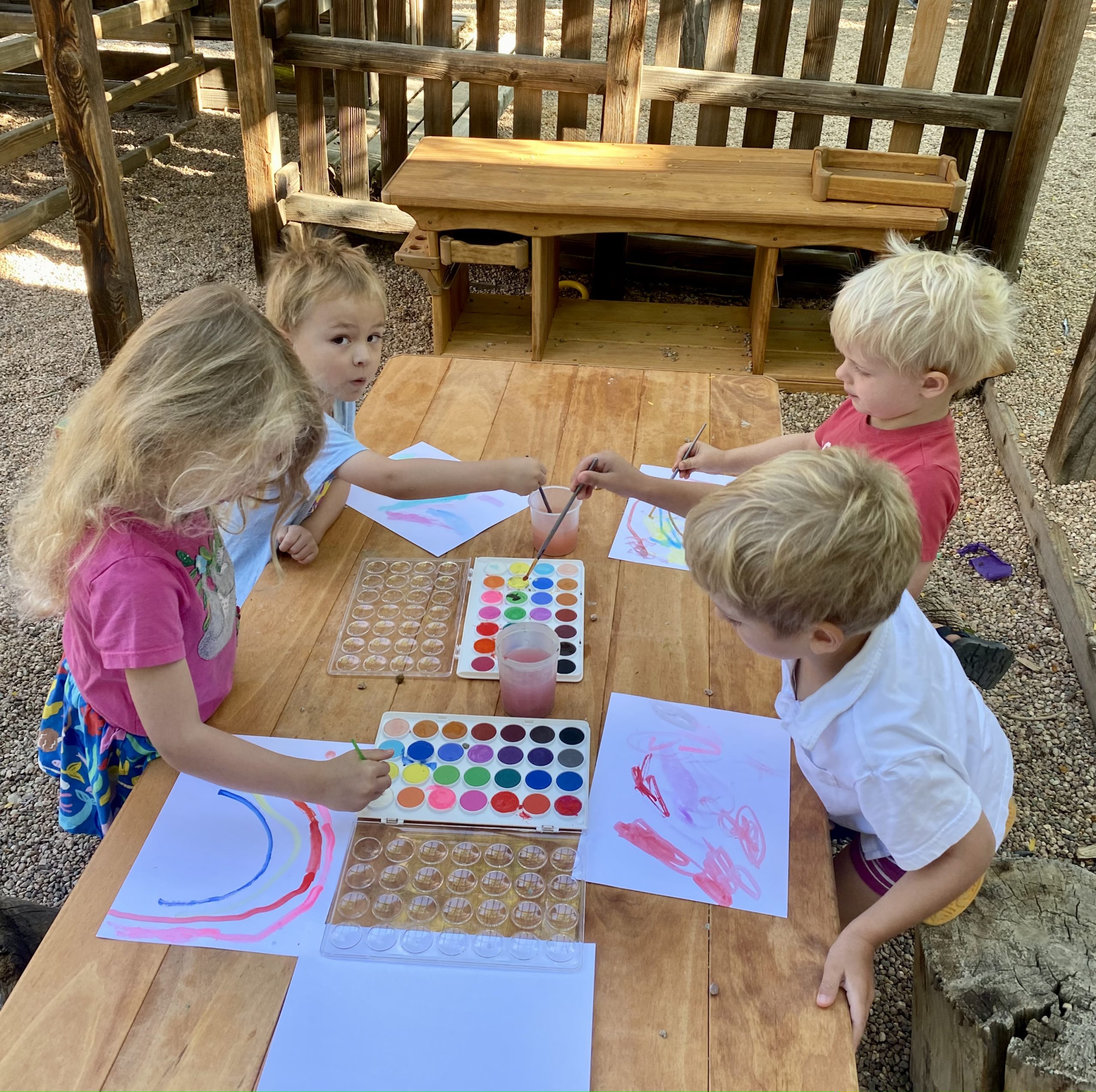 Dishwasher/Kitchen Assistant
Job Title: Dishwasher/Kitchen Assistant
Program:  Food Service Program – Schoolwide
Reports to: Director of Operations
Employment Status: Hourly, non-exempt
Report to Work Dates: Every day that school is in session, including teacher work days (See School Calendar) 
Position Summary:
The Kitchen Assistant is a mission-driven individual who follows, models, and embraces Bixby's mission and values, and makes decisions based on the best interests of students.  A core belief of Bixby School is that "support for families and continuity for children that builds upon the rich learning environment and social setting of the school day are critical elements of an effective extended day program." A daily nutritious meal prepared with healthy foods and served family style are hallmarks of a Bixby School experience. Fostering an exceptional lunch experience is a critical element of Bixby's mission. 
Background:
Founded in 1970, Bixby is an independent nonprofit school, deeply rooted in the values of progressive education. Bixby seeks to serve a community of cognitively diverse students, each of whom is deeply known and loved as an individual. Our 30 preschool and 100 K through fifth-grade students are nurtured in a unique educational community on a child-centered campus. The committed teachers at Bixby are experts in their subject area and create a customized curriculum emphasizing inquiry, critical thinking and deep understanding, while supporting individualized social-emotional growth.  
Job Responsibilities: Job responsibilities include, but are not limited to, the following: 
Kitchen maintenance: Ensure food preparation areas, utensils, and equipment used during cooking are maintained as clean and well-organized in compliance with school standards as well as Boulder County and Colorado health departments requirements. 
School lunch preparation and service:  Support the execution of a year-round food service program for students and staff, including
Assist on the line with serving to students and staff members, as needed.

Set up tables and dish stations for both indoor and outdoor lunch services. 

Provide guidance and support for students assigned to set up and clean up duties.

Assist in ensuring that fresh ingredients and food are stored at the correct temperatures by completing daily temperature logs and daily food temperature readings. 
Cleaning and Maintenance:  The Kitchen Assistant is responsible for maintaining the cleanliness of the kitchen throughout the day, including during lunch service and preparation, including:
Responsible for all cleaning of dishes, equipment, pots, pans, and utensils on a daily basis. 

Maintain dishwasher including daily checking of cleaning and sanitation chemicals.

Promptly clean and sanitize all kitchen surfaces daily, and throughout the day as needed.

Ensure that all surfaces and equipment used to serve staff meals are maintained as clean and sanitary.

Daily cleaning, folding and proper storage of all towels and kitchen laundry. 

Be familiar with and adhere to standards of personal hygiene.

Maintain high standards of cleanliness and hygiene in relation to food standards and safety.

Report any deterioration of standards or health hazards (or circumstances likely to lead to such deterioration) to the Food Service Director and escalate any concerns to the Director of Finance and Operations.
Community and General responsibilities:
Be aware of, promote, and comply with Bixby's vision, mission, core beliefs and values.

Take responsibility for safeguarding and promoting the welfare of students.

Participate in meetings, community functions, inservice days as requested.

Other duties as assigned by the Director of Finance and Operations
Personal Qualities:
Professional in presentation, communication and interactions with others, with an emphasis upon the age of our students

Able to adapt to changing circumstances

High degree of personal responsibility

Team player; willing to support team members

Sense of humor 

Self-aware; able to ask for help when needed

Highly collaborative 

Proficient in use of Google suite, or able to become so quickly and easily
Education/Licensure/Physical Requirements:
Colorado Food Handlers License

Valid driver's license and clean driving record

Current First Aid, CPR, Universal Precautions, and Medication Administration certification.

Completion of background check and fingerprinting 

Able to continuously walk, stand, climb stairs, and sit

Frequent bending or stooping, and reaching above shoulder level

Able to lift up to 40 pounds
Compensation
This position is a part-time year-round position. Daily schedule is typically 8am-2pm, subject to change with notice. Hourly compensation is between $17.00-$20.00 per hour, depending upon qualifications and experience.  Full-time employees of Bixby School receive a competitive set of benefits including employer-paid health insurance (with the option to purchase insurance for family members), comprehensive insurance benefits (dental, vision, life and short-term/long-term disability), access to a tax-deferred retirement plan, paid time off, tuition remission for children of all full-time employees, and daily chef-prepared lunch. 
Inclusive Community; Non-Discrimination:
In pursuit of our mission to "…prepare [children] to make meaningful contributions to the world", Bixby School actively works to foster a diverse community, in which all students, families, faculty, and staff are full and accepted members of the school community.  
Bixby School provides equal employment opportunities to all applicants for employment without regard to race, color, religion, gender, national origin, age, disability, sexual orientation, or status as a veteran.
Application: 
Submit a letter/email of interest, resume, and three current references. Send your materials to Megan McGlynn, Director of Finance and Operations, meganm@bixbyschool.org, or 4760 Table Mesa Drive, Boulder, CO, 80305. The position will remain open until filled. A background check will be completed for applicants being considered for employment.
Camp Counselor
Job Title: Camp Counselor 
Program: Auxiliary Program 
Reports to: Director of Auxiliary Programs 
Employment Status: Hourly, Non-Exempt 
Report to Work Dates: May 30th- August 18th, 2023, 40 hours per week 
Hourly Rate: $16.50-$21/hour, commensurate with experience 
Availability: 
All Camp Counselors are expected to be available to work either 5 consecutive weeks or all 10 weeks of programming. Bixby Summer Camp will be in session the following weeks: 
Training Week: May 30th-June 2nd (Required for all staff) 
Week 1: June 5th-9th 
Week 2: June 12th- 16th 
Week 3: June 20th – 23rd (Closed June 19th in observance of Juneteenth) 
Week 4: June 26th-30th 
Closed July 3rd-7th 
Week 5: July 10th- 14th 
Week 6: July 17th-21st 
Week 7: July 24th- 28th 
Week 8: July 31st- August 4th 
Week 9: August 7th-11th 
Week 10: August 14th-18th 
Position Summary: A Core Belief of Bixby School is that "committed, well-qualified teachers are fundamental to the success of our school." As a Bixby School teacher, you will nurture students'
cognitive, academic, social and emotional growth and development in a manner that reflects Bixby's mission to: " nurture children's love of learning as they discover their individual gifts and prepare to make meaningful contributions to their world." 
Essential Duties and Responsibilities 
The Camp Counselor provides ongoing socio-emotional, and/or behavioral support at the direction of the Auxiliary Director throughout our Summer Camp Program. 
In light of Bixby's mission and core beliefs, and the children's developmental needs works collaboratively with the Auxiliary Director to create a welcoming, safe, and positive summer camp environment 

Keeps track of children via direct supervision and our check-in/out system 

Keeps track of the changes, growth, challenges, and joys children experience and shares these with Director of Auxiliary Program as needed 

Keeps the Auxilary Director informed of all activities, concerns, or questions

●

Completes workflow for the day in a timely manner, including planning and materials setup, supervising activities, and cleaning up 

Follows all health, safety, and sanitation expectations 

Actively participate in all summer camp program 

Plan and submit Counselor Choice activities per the guidelines established by the Auxiliary Director and Lead Programmer 

Model fun and age-appropriate activities for all campers 

Organize and facilitate creative programming for campers during moments of transition

Qualification Requirements: 

At least 18 years old 

Experience working with student populations with diverse gifts and support needs

●

Current First Aid, CPR, Universal Precautions, and Medication Administration certification (Bixby School is willing to receive certification/training if one does not already have it) 

Enjoys spending time and engaging with young children and other educators

●

Committed to personal and professional growth 

Sense of humor 

Self-aware; able to ask for help when needed 

Curious about others and the world around them 

Belief in the value of a diverse community and commitment to foster an inclusive environment for a diverse community 

Committed to a differentiated, whole-person approach to education 

Excellent oral and written communication skills

Highly collaborative 
Physical Requirements: 
● Able to continuously walk, stand, climb stairs, and sit
● Frequent bending or stooping, and reaching above shoulder level
● Able to lift up to 40 pounds