Tuition and Tuition Assistance
#Days Per Week
Hours

Monthly

1% More

Semester

(4 1/2 months)

.5% More

Yearly

(9 months)

Includes 1% reduction

5

Preschool Session

9:00 a.m. to 2:30 p.m.

$2,020
$9,045
$17,998

Full Day

Over 5.5 hours

$2,541
$11,377
$22,640
4

Preschool Session

9:00 a.m. to 2:30 p.m.

$1,717
$7,688
$15,298

Full Day

Over 5.5 hours

$2,160
$9,671
$19,246
3

Preschool Session

9:00 a.m. to 2:30 p.m.

$1,414
$6,331
$12,598

Full Day

Over 5.5 hours

$1,779
$7,965
$15,851
Monthly payments are due by the 1st of the month starting August 1
Semester payments are due by August 1st and by December 1st
Yearly payment is due August 1st
Preschool families may be eligible to offset the cost of tuition through two programs: the Colorado Tax Credit (www.colorado.gov/pacific/tax/individual-income) or the Federal Child Care credit (https://www.irs.gov/publications/p503/ar02.html). Please speak to your accountant or a tax attorney to see if your family qualifies.
There is a $40 late charge on monthly payments not made by the 5th, and a loss of the the .5% and 1% reductions for late payments in the semester and year payment plans.
If your child is enrolled in the 5 1/2 hour preschool program, but arrives before or stays longer than the 5 1/2 hours, you should either pay full rates or pay for the extra time at the rate of $15.00 per hour.
Facilities and Supply Fee: There will be a $550 facilities fee per student (not to exceed 2 students/$1100) due upon submission of Enrollment packet. This fee is an annual charge that is used to enhance our facilities, support our swim program, and cover the cost of materials and supplies.
If you are on a 3 or 4 day schedule and would like to drop in an extra day, please get prior approval from the Preschool Director. Drop-in rates  are $100/day for the preschool session and $125/day for the full day.
Hours

Monthly

1% More

Semester

(4 1/2 months)

 .5% More

Yearly

(9 months)

Includes 1% reduction

Reg, hours: 8:30 a.m. to 3:15 p.m.
$2,139
$9,577
$19,058
Full Day: 7:15 a.m. to 5:45 p.m.
$2,725
$12,201
$24,280
Monthly payments are due by the 1st of the month starting August 1st and December 1st
Semester payments are due by August 1st
Yearly payment is due August 1st
Tuition payments must be made on time. There is a $40 late charge on monthly payments not made by the 5th, and a loss of the .5% and 1% reductions for late payments in the semester and year payment plans.
No credit can be given for illness or for vacation absences during the nine-month school year from September through May.
If your child arrives before or stays longer than regular school hours, you should either pay full rates or pay for the extra time at the rate of $15.00 per hour.
Tuition and childcare charges are managed through Smart Tuition. You can view your account information and make online payments via their parent site. You will receive an email with a link to set up your Smart Tuition account once your contract and enrollment paperwork are received.
Facilities and Supply Fee: In addition to the tuition above, we charge a fee to support the costs of our facilities, materials, and school supplies. The fee is $550 per student, not to exceed two students per family, or $1100. This is due upon submission of your enrollment packet.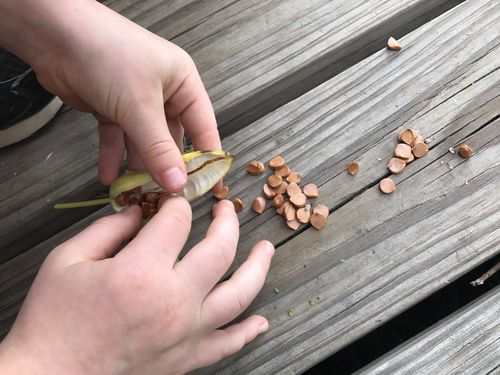 Tuition Assistance
At Bixby School we believe that our community is enriched by families and students from many different backgrounds and therefore a Bixby education should be accessible to as many families as possible. Our goals are to welcome and support qualified students and their families, including those who may not be able to attend our school without tuition support or scholarships.
All tuition and scholarship awards are based on a family's demonstrated need, and are available to students in our K-5 program. At this time we do not offer financial support to students who are enrolled in our Preschool program. In order to determine a family's financial need, Bixby School has partnered with FACTS Grant and Aid Assessment. This allows FACTS Grant & Aid to provide Bixby School with a Family Contribution Statement that will be used to determine the amount of aid awarded for the upcoming school year. In addition, copies of your family's income tax returns, W-2s, K-1s and 1099s must be provided to FACTS directly. All information received will be held in strictest of confidence.
Please familiarize yourself with the information regarding our tuition support and scholarship policy as well as our procedures, and application timelines so you are well aware of deadlines and eligibility requirements.
Please feel free to contact Megan McGlynn should you have any questions at meganm@bixbyschool.org.
We are looking forward to collaborating with you!
What happens if I miss the deadlines?
Unfortunately you are at a disadvantage if your file is not complete within the time frames listed here. While we understand that unforeseen circumstances can lead to a delay in submitting and completing your file, we start making awards in early February and will continue to do so until funds run out. If you do find that your tax return is not complete by mid-March, please turn in your tax return from the previous year as well as your previous year's W-2s, K-1s and 1099s directly to FACTS Grant & Aid. You will still be asked to turn in your current information, once you have completed the tax return process.
Is there any preference given to certain students and their families?
Priority is given to current families first (this includes families that transition from our Preschool Program to our K-5 Program and thus become eligible to apply), and then new families. Should a family experience unexpected hardship or a change in circumstances, priority may be given to those families with a documented change.
Who makes the final decision about the amount of aid awarded, if any?
At Bixby School we have a Tuition Support Committee in place. All committee members treat this information with the utmost confidentiality.
Our tuition support application window for 2019-2020 school year is October 31, 2018 to March 15, 2019. Returning families are strongly encouraged to apply by December 30th, 2018 to be included in the first round of financial awards. Sign in to FACTS Grant & Aid here.
Bixby School will notify returning families from the first round of applications starting February 1st, 2019 and contact families that have applied after the December 30th cut-off starting March 1st, 2019 for tuition awards for the 2019-2020 academic year. Scholarship awards are made on a rolling basis and as new families apply.
Requests for tuition support received after March 8, 2019 will only be considered if funds are still available.
To view our policy for awarding tuition support, please click HERE
2019-20 Tuition Support Applications open October 31, 2018
Round One Tuition Support Applications: due January 31, 2019
Award Letters Issued for Round One Applicants: February 4-8, 2019
Round Two Tuition Support Applications: due February 15, 2019
Award Letters Issued for Round Two Applicants: February 18-22, 2019
The Pat and Bart Founders' Scholarship Awards
Bixby School is proud to announce two scholarships for new students joining our community in grades 3 and 4 (in any of those grade levels). In keeping with our founders' commitment to providing the richness of a Bixby education to students who may not otherwise be able to be part of our community, we are accepting applicants on a rolling basis as new families are applying to our school. Our founders strongly believed that working families especially should have access to an education and community that truly support the whole family and all aspects of a child's development; academic, social and emotional growth in a strong community. Decisions to award these scholarships are at the discretion of the Tuition Support Committee. The two scholarships are full-tuition scholarships for students over a one, two or three-year period. At any one given time, there is a total of two recipients only. Scholarship recipients need to continue to show a demonstrated need as documented by annual FACTS Grant & Aid application and submission of all financial documents as required from ALL tuition support applicants by completing the FACTS Grant & Aid process in a timely manner. Continued admission of the scholarship recipients falls under the same policies as continued admission for all our students. Scholarship recipients' families are responsible for the facilities fee for every academic year they attend. For more details about the application process, please contact meganm@bixbyschool.org or call 303-494-7508.