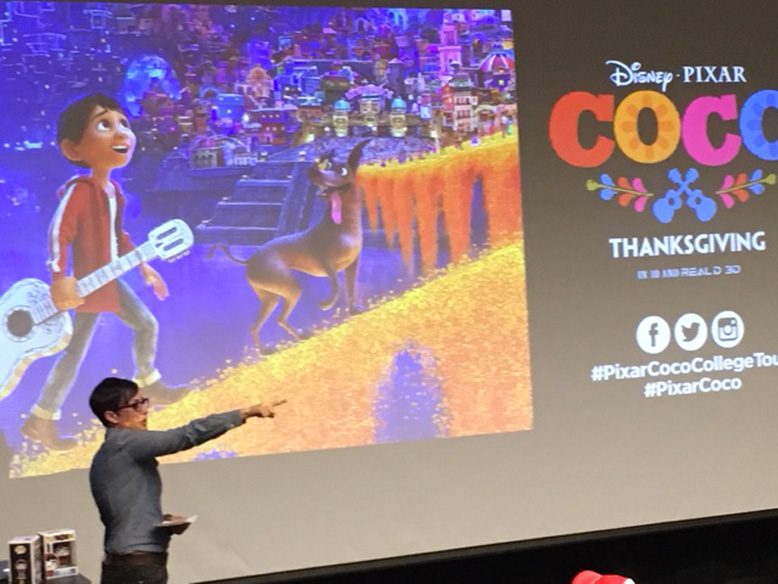 Featured Alumni
Danielle Feinberg,
Director of Lighting at Pixar
Alumni Danielle Feinberg recently returned to Boulder to speak about her adventures as Director of Lighting at Pixar Studios. She also shared her memories of how Bixby encouraged her creativity, voice and agency in her early years in an interview with The Daily Camera.
Katie Kowal, 2005
"I wanted to share with you some good news that last week I found out I won a Rhodes scholarship to go study at Oxford next fall! I'm working in DC in science policy now, and my plan is to research climate change when I go to Oxford. I wanted to reach out, because I credit Bixby for instilling in me a deep love of learning at an early age. I never would have an opportunity like this without a place like Bixby to support me, and I am beyond grateful that I had such a lovely elementary school experience. "You can read more about Katie, her many accomplishments, and the important work she is doing here.
Ten minutes for Bixby: Your voice matters!
Please share your experiences beyond Bixby with us by completing the survey that applies most to you at this time in your life! This important information will help us in planning a vibrant and successful Bixby experience for generations of students and families yet to come to Bixby! Thank you!
Alumni Survey for Parents of Bixby Alumni
https://www.surveymonkey.com/r/QXRHJ98
Alumni Survey for Middle School Students
https://www.surveymonkey.com/r/QYHWFYM
High School and Beyond Alumni Survey
https://www.surveymonkey.com/r/Q79TYMZ
Dearest Bixby Community, A quick side note On Tuesday this week, there was a small alumni reunion that nourished my soul so deeply.  I was inspired by the efforts of many alumni to give back to this planet and the future generations.  I was talking with one alumnus...
read more
Danielle Feinberg, (Bixby Class of 1986), who is in charge of lighting design at Pixar gives a wonderful TED talk that was aired on PBS as part of an hour of such talks on Science and Wonder. She is the first presenter and you will see why - she is terrific. What is...
read more
There are no upcoming events at this time.