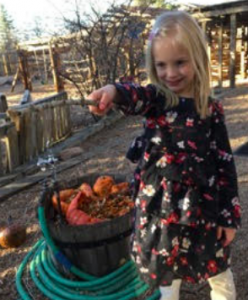 When working (or living) with young children, it is a daily occurrence that children will question if you "really mean it?" Sometimes, it is silly and playful, for example…do I really mean that I don't want you to touch me with your paint filled hands? Or sometimes, it is serious; do I really not want you to run with that stick in your hand? Or maybe it's empathetic; do I really mean I feel sad that I can't get your mommy or daddy right now because you miss them? The answer to all the above questions is yes I do "mean it." I mean it when I tell a student something is not safe or unkind, in the same way I mean it when I tell a student that the way they solved a problem was "particularly clever," or that by inviting a friend to sit with them at lunch "made that child's day."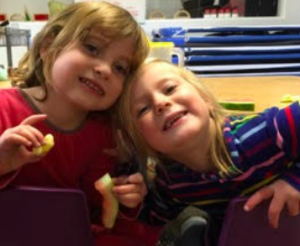 I think of young children like scientists in a way, they are all born with a blank slate and they are all trying to learn how to be in the world and school while so innocently holding on to everything that is so authentically them. The young 2 year old is trying to decipher what is the isolated stimulus that makes sitting at meals times at school necessary; is it the apple, or the oatmeal, the milk, or the specific child I am sitting next to? In the same way the Kindergartner is attempting to decipher how the exclamation mark, period, and question mark change the context of a thought. At Bixby, we will often ask the question back at the student, "Why do you think running with a stick is not a safe idea?" to help promote critical thinking skills. We might also point out the smile on a child who was just invited to play "Did you see the look on that child's face when you did that?" to promote empathy and social emotional skills.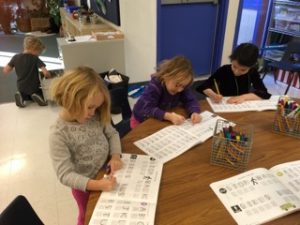 Children try things out and make mistakes; this is the best and most natural way they learn. If they know they can always count on the red stop sign on the door to mean they can't go outside, then they can go on to make deeper connections with other learning opportunities in their environment. Children also test boundaries as a way of knowing they are safe in the world. It's unfortunate timing for us adults, but often it is when we are running late, or too busy, or dealing with a difficult family circumstance. Children don't do this intentionally, but do it so that they know that you are here for them, you will always be here for them, and you mean what you say. Time after time, in 15 years of teaching, I am no longer surprised that when I hold firm to a boundary, the bond between that child and I does not only become stronger, but it also becomes more joyful.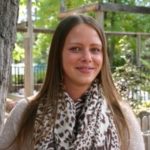 Emily Armiak
Early Childhood Director