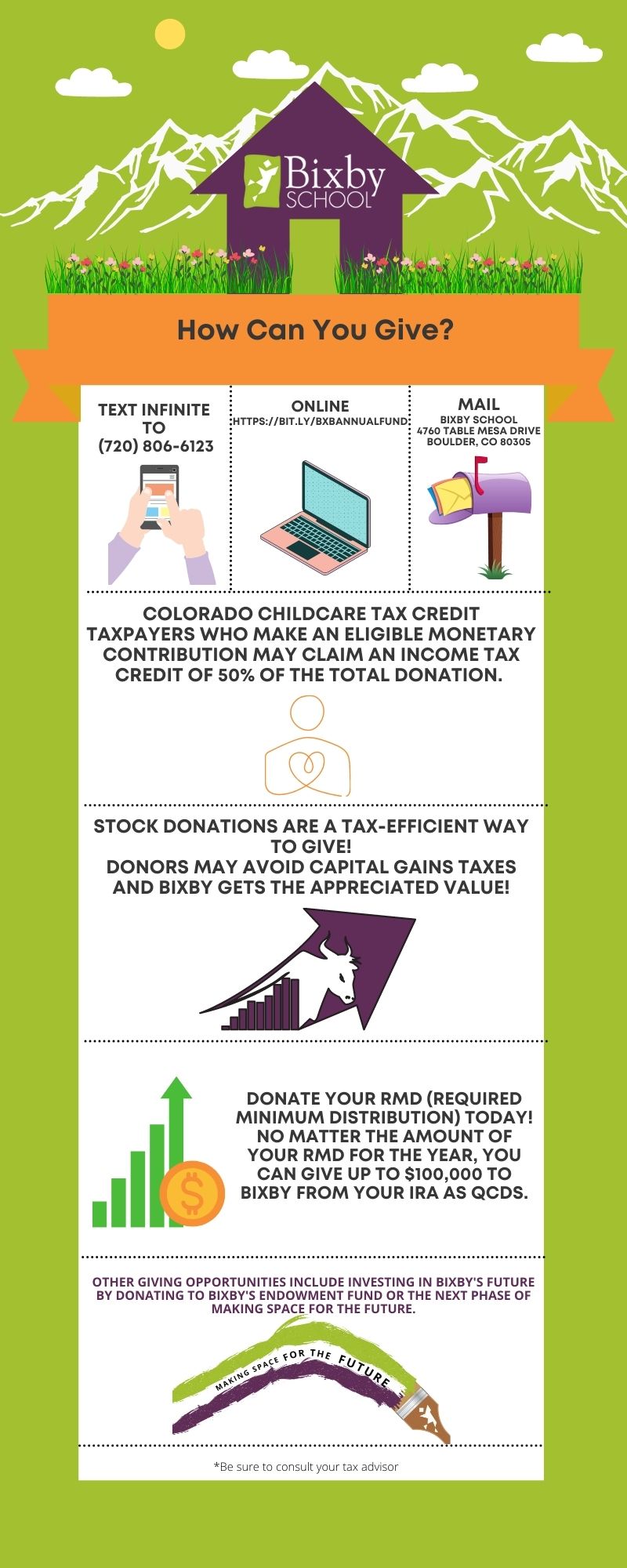 Ready to Donate?
If you are ready to donate, click HERE to donate online. Are you interested in donating stock or your RMD? Contact Danielle at development@bixbyschool.org.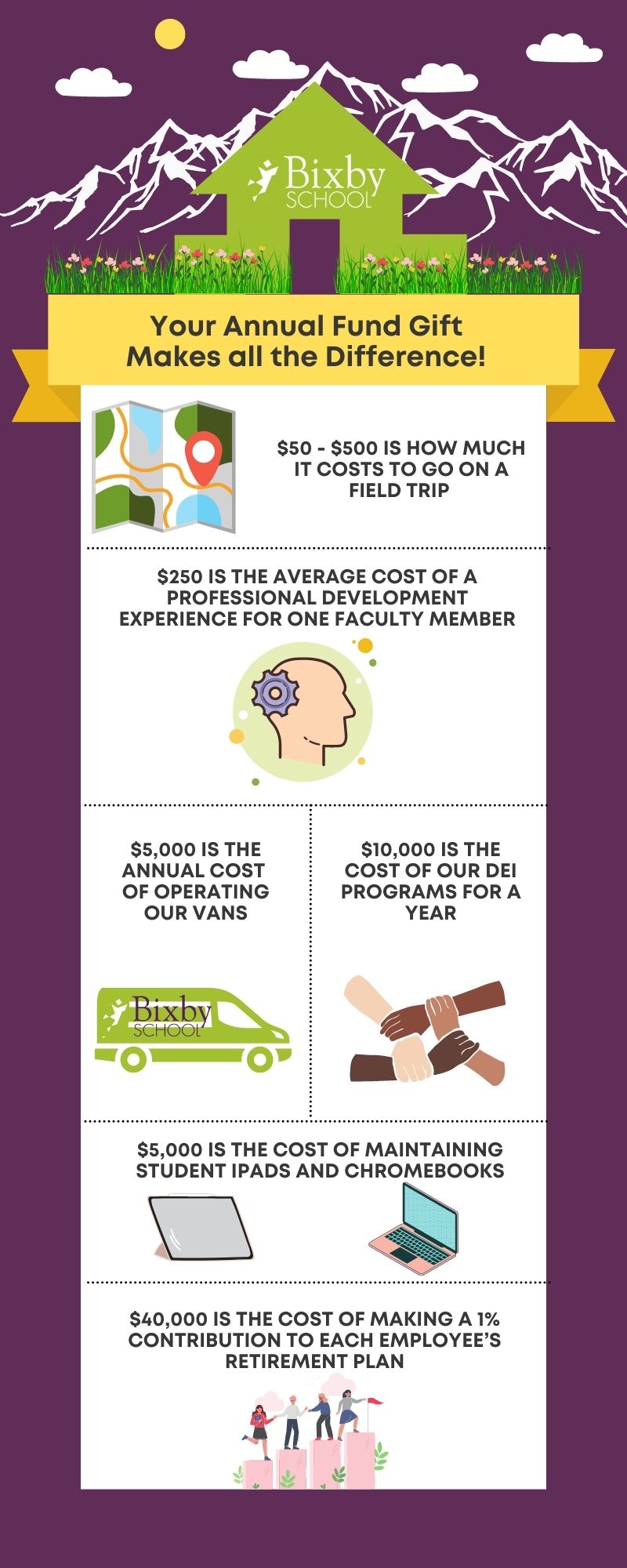 Bixby Annual Fund
In many ways the annual fund is the workhorse of our giving program. It provides families with unlimited, year-round giving opportunities and is the backbone for donations that go directly towards our programming, teachers, and student experiences. Your gifts help support the faculty, staff, and programs that make Bxiby School so special.
Our giving opportunities are distributed throughout the year and include fun, community-building events like the Bixby bazaar, our read-a-thon, and spring auction. The "workhorse" of our giving program is the Bixby Annual Fund, with options to donate directly to the school throughout the year. On rare occasions, smaller campaigns for major programs or facility needs are run.  As a non-profit 501(c)3 organization you are also eligible for tax deductions for any amount you give to Bixby's after school care or early childhood program.  For more information, follow this link: Colorado child-care tax credit program.
Please contact our school office directly at office@bixbyschool.org at any time with questions on how to get involved, best use of your time, treasures, or talent to Bixby School! We welcome and truly appreciate your participation!
In addition to regular monetary donations, Bixby School (501(c)3) is also happy to accept matching gifts as well as stock options. Please contact our school directly at office@bixbyschool.org.